Hello everyone,
hope you all had a great summer with lots of time spent with someone special. This summer I spent countless hours on someone very special to me. Many might not know me, but I am Max, the developer of Poweramp—a popular and Powerful music player. I have been working 3 years to build the perfect music player. Spending nights alone in my office with nothing more than the 60+ test devices I have to use before every new release, but more importantly, the codes for Poweramp. In 3 years Poweramp has grown to become a music player with well over 15 million downloads on the free version, and just recently 1 million on the paid version. People always ask me why I developed Poweramp and the answer is quite simple, I love music. Music is very important; it motivates many people to reach new heights, it inspires many, it can keep/bring back lost memories, and for me, it can change the world.
For years people have bought the idea that you have to spend $300 dollars on headphones to get the best quality, and Poweramp is here to prove that that is a lie. I built Poweramp for people like me that love music, and want to listen to quality every time they put on their headphones without having to go out to a store and spend their paycheck for something that just oversaturates your ears with too much bass or treble. Poweramp was built to make music quality a priority. The next release of Poweramp 3.0 will bring a lot of new features and functionalities, but one thing I can promise you is that it will not stop being just a music player. Poweramp will never play videos, it will never be a web browser, it won't even become a cloud music service—it will always be a very powerful music player and nothing more.
Three years, and 1 million paid users later, I want to say thank you. Thank you for the motivation to keep doing this. Thank you for the support and ideas that help make Poweramp what it is today. And most importantly, thank you for making Poweramp a part of your life.

Please share this link to everyone, and look out for the giveaways we are sponsoring throughout the web—I hope you win something.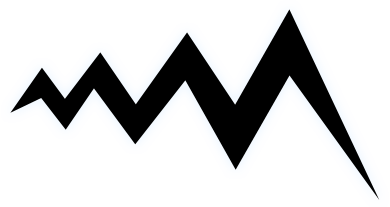 Have a great weekend!
Q/A
Q: What's taking so long? When is Poweramp 3.0 coming? Any ETAs?
A: Poweramp 3.0 has been pushed back many times for many reasons. The reasons, more recently, is due to the fact that we found some features that we would not be happy releasing Poweramp 3.0 without. I am working very hard to give you this update, so please be patient. We are not taking a long time because we like to make you wait, but rather because we want to release something great, something that you will be very excited about using for the first time and continuously using it for the years to come. Sorry, no ETAs but just know that if you buy Poweramp now, you will get the update for free.
Q: Will there be Google Music and other cloud support?
A: Yes, we are working on a dynamic system that can handle more than one cloud service input, and we are in talk with a few companies to make it possible for Poweramp to support a vast majority of the most popular services.
Q: What is up with all the giveaways?
A: I believe that there are people in parts of the world that truly can't afford Poweramp, and don't have any payment methods to make purchasing possible, and that's why we feel like we owe it to them to do giveaways. If you can afford Poweramp, please let others that don't have the means to get Poweramp have a chance to win the copies—this world is really not fair you know.
Thank you!